You Golf ! Let Club Scrub Be Your Caddy
IF YOU DON'T AGREE CLUBSCRUB IS THE BEST MOST EFFECTIVE WAY TO CLEAN AS YOU PLAY. WE WILL REFUND YOUR MONEY

About The Interior
Clubscrub is the golf towel pouch that stays only wet on inside and perfectly dry on outside, All clubscrubs have "clean face technology" which is a great new material. It can only be described as "whisker wool" or "soft velcro" It is a micro fiber woven with thousands of tiny nylon plastic stubs that clean out you grooves and polishes scuffs off balls with ease,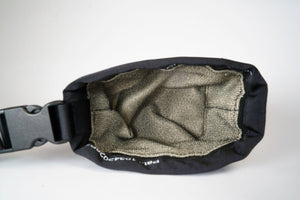 Let customers speak for us
Quickest, Best, "Hassle Free" Clean Guaranteed

Clubscrub is the most convenient way to clean clubs and balls as you play. Perfect quick clean without wasting time stoping at ball and club cleaning stations, dealing with wet towels, or dulling your clubs with wire brushes.